Do you want to elevate your Thanksgiving table with a stunning centerpiece? We know that many people feel that their holiday preparations are incomplete without a touch of autumnal foliage on the table. To help you out, we've created the Heart of the Harvest Centerpiece - a charming bouquet that's p[...]
Add To Cart
Add 8 Balloons for $42.95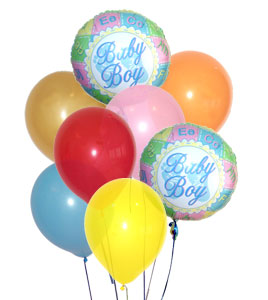 Do you want to elevate your Thanksgiving table with a stunning centerpiece? We know that many people feel that their holiday preparations are incomplete without a touch of autumnal foliage on the table. To help you out, we've created the Heart of the Harvest Centerpiece - a charming bouquet that's p[...]
Do you want to elevate your Thanksgiving table with a stunning centerpiece? We know that many people feel that their holiday preparations are incomplete without a touch of autumnal foliage on the table. To help you out, we've created the Heart of the Harvest Centerpiece - a charming bouquet that's p[...]
Do you want to elevate your Thanksgiving table with a stunning centerpiece? We know that many people feel that their holiday preparations are incomplete without a touch of autumnal foliage on the table. To help you out, we've created the Heart of the Harvest Centerpiece - a charming bouquet that's perfect for the occasion. This beautifully crafted arrangement features a mix of orange roses, burgundy mini carnations, rust-tinted exotic lilies, bronze daisies, and yellow solidagos, all delicately arranged with dark green stems. At the center of it all is a wine-red taper candle that adds a warm glow to any home.

But this centerpiece is not just a pretty decoration - it's also a great housewarming gift or Thanksgiving present. Our expert florists have designed it to hold special significance for anyone well-versed in floral imagery. The rich tones of burgundy carnation symbolize a royal halo that honors the receiver, while the energetic rust roses and exotic lilies express utmost appreciation. The towering solidagos show admiration, and the daisies add a final touch of good cheer to the table. Overall, this lovely ensemble is all about warmth, comfort, and gratitude.

We're confident that this centerpiece will be the highlight of your Thanksgiving dinner table, and it's perfect for any fall festivities. If you're interested in placing an order, our local florist has shops all over the country and offers same-day delivery if you call before 1 pm. So why not add a touch of autumnal beauty to your Thanksgiving table this year with the Heart of the Harvest Centerpiece?
Item No. B6-4955
Price: $79.95