Are you searching for a way to make your beloved blush? Look no further than our exquisite Pink Pursuits bouquet! This stunning arrangement boasts a combination of deep pink and soft peach blossoms, such as roses, carnations, Matsumoto asters, and wax flowers. The bouquet is complemented with delica[...]
Add To Cart
Add 8 Balloons for $42.95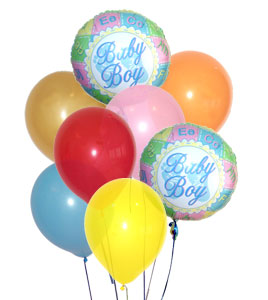 Are you searching for a way to make your beloved blush? Look no further than our exquisite Pink Pursuits bouquet! This stunning arrangement boasts a combination of deep pink and soft peach blossoms, such as roses, carnations, Matsumoto asters, and wax flowers. The bouquet is complemented with delica[...]
Are you searching for a way to make your beloved blush? Look no further than our exquisite Pink Pursuits bouquet! This stunning arrangement boasts a combination of deep pink and soft peach blossoms, such as roses, carnations, Matsumoto asters, and wax flowers. The bouquet is complemented with delica[...]
Are you searching for a way to make your beloved blush? Look no further than our exquisite Pink Pursuits bouquet! This stunning arrangement boasts a combination of deep pink and soft peach blossoms, such as roses, carnations, Matsumoto asters, and wax flowers. The bouquet is complemented with delicate sprigs of leaves to add a touch of greenery and comes in a sophisticated glass vase lined with Ti plant leaves.

Each flower in the Pink Pursuits bouquet carries its own unique significance. Dark pink roses symbolize gratitude and appreciation, while pink carnations signify admiration and the sentiment of I'll never forget you. Matsumoto asters have long been regarded as enchanted flowers, associated with love and patience. Wax flowers, with their long-lasting blooms, are a symbol of enduring wealth and lasting success.

This breathtaking bouquet is the perfect choice for anyone looking to pursue a special lady. Each blossom conveys a beautiful message of adoration and appreciation, making it an ideal way to express your heartfelt emotions.

Order your Pink Pursuits bouquet today and enjoy same-day delivery from our local florists in the United States and Canada. Alternatively, you can pre-book your bouquet for a special occasion or surprise.
Item No. C15C-4972
Price: $74.95